Smile N Shine Dental Care
Dentist In Orange, California
Smile Brighter With Smile N Shine Dental Care
care@smilenshinedentalcare.com
Tue, Thur & Fri     10 AM – 6 PM
Sat                          10 AM – 3 PM
Most Trusted Dentist In Orange
By 100s of Residents.
Get in Touch with Dentist in Orange
One Step Towards Happy Smile.
Dr. Shariff - Experienced Dentist in Orange, CA
Doctor of Dental Surgery (DDS)
Dr. Shariff is a highly skilled and dedicated dentist with extensive experience in the field of dentistry. As a Doctor of Dental Surgery (DDS), she obtained her California Dental Board License in 2006 and has passionately served patients ever since. 
With a strong commitment to delivering exceptional care, Dr. Shariff constantly strives to stay at the forefront of the latest advancements in technology, materials, and techniques.
Welcome to Smile N Shine Dental Care, Where a Compassionate Expert Dentists Delivers Exceptional Results Right Near You!
We take great pride in being your trusted partner on the journey to achieving optimal oral health. Our belief is that outstanding dental care goes beyond merely fixing teeth – it entails providing personalized attention and compassionate care to each and every patient.
Led by our highly experienced dentist and supported by a skilled staff, we are committed to employing advanced techniques and state-of-the-art technology to deliver the highest quality dental care. Your well-being is our top priority, and we take the time to listen attentively to your concerns, tailoring each treatment plan to best suit your unique needs.
No matter if you require a routine cleaning or a more complex dental procedure, we are here to guide you every step of the way. Your comfort and confidence matter to us, and we are dedicated to creating a positive dental experience for you.
Visit Smile N Shine Dental Care, and let us take care of your smile with the utmost compassion and expertise. Your dental health is in safe and caring hands.
Caring Smiles, Seamless Claims: Your Trusted Dental Care Provider with Accepted Insurance Plans
Caring Smiles, Seamless Claims: Your Trusted Dental Care Provider with Accepted Insurance Plans
Smile N Shine Dental Care Gallery
Bringing Brighter Smiles to Life
Why we are the Best Dentist
Experience top-quality dental care with a personal touch.
Cost Effective Dentist in Orange, California
Bringing the expertise of an Expert Dentist to near you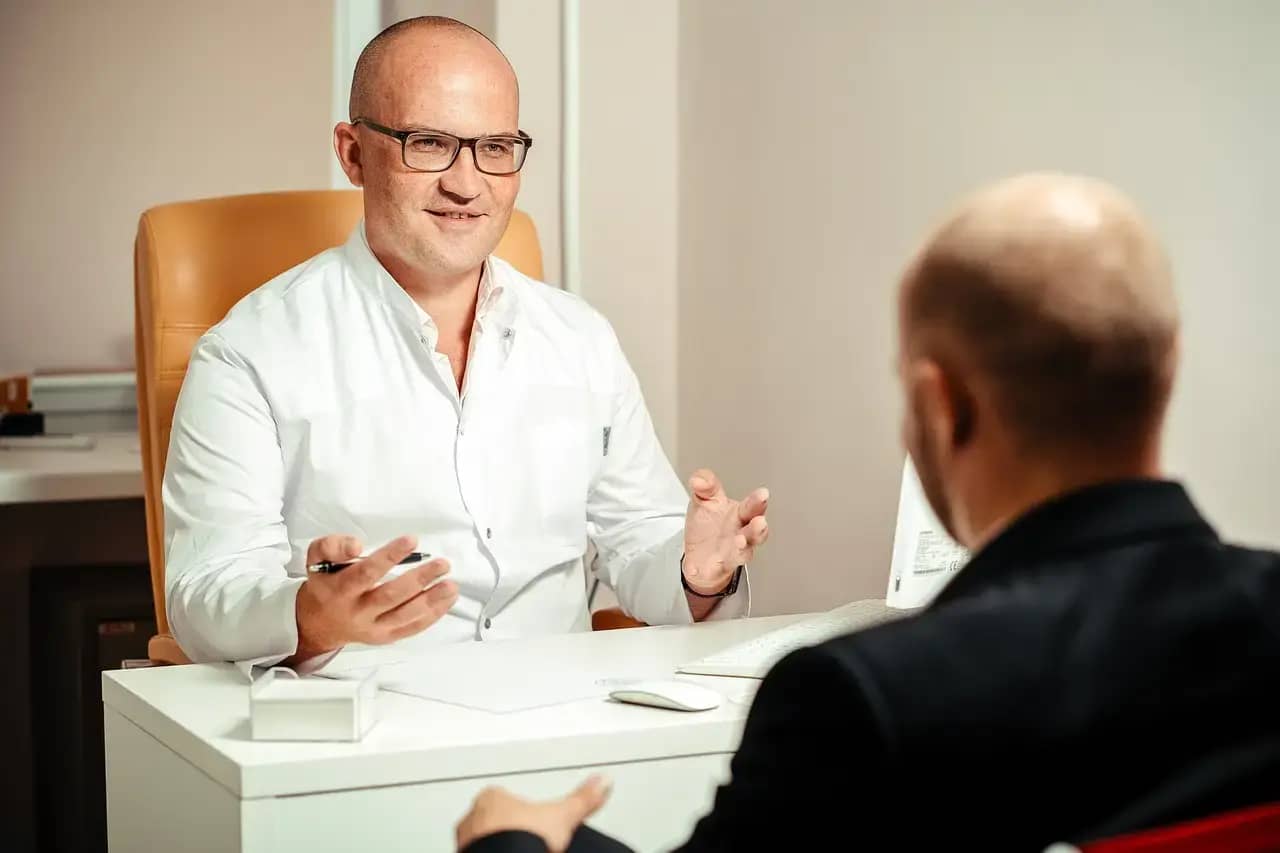 Uncover Exceptional Dentist Clinic Services
Discover Our Comprehensive Dental Services, Tailored to Meet Your Unique Needs and Achieve Your Best Smile Yet.
Dental services that we provide at Smile N Shine Dental Care Orange, California
Preventive Dental Care is a crucial cornerstone in preserving optimal oral health and thwarting the emergence of severe dental issues.

By implementing these preventive measures, we can promptly identify dental problems at their nascent stages and avert the progression of potentially life-threatening conditions.

Get the Best Preventive Dental Care in Orange County at Smile N Shine Dental Care.
Orthodontics - Clear Braces/Braces
Clear Aligners has become a widely favored orthodontic solution due to its utilization of clear, removable aligners to effectively straighten teeth and address bite issues.

This advanced treatment offers a comfortable, discreet, and convenient alternative to traditional metal braces, enabling patients to achieve optimal oral health and enhance self-confidence during their orthodontic journey.

The virtually invisible nature of Invisalign aligners makes them particularly appealing to adults who desire a more natural-looking approach to resolve concerns like crooked, crowded, or misaligned teeth.

This discreet option empowers individuals to undergo orthodontic treatment without drawing unnecessary attention to their teeth, providing an effective and aesthetically pleasing way to achieve a beautifully aligned smile.
Cosmetic Dentistry is dedicated to elevating the aesthetic appeal of teeth and achieving the harmonious beauty and symmetry of an individual's smile.

With a range of procedures, such as teeth whitening, veneers, dental implants, and orthodontic treatments like Invisalign, Cosmetic Dentistry presents a diverse set of solutions to enhance smile aesthetics, restore dental function, and elevate overall confidence and well-being.

By combining artistic finesse with advanced dental techniques, Cosmetic Dentistry aims to create smiles that radiate both beauty and confidence, positively impacting the lives of patients.
Restorative Dentistry encompasses a diverse range of procedures designed to repair and restore damaged teeth, ultimately enhancing both their functionality and appearance. With a comprehensive approach,

Restorative Dentistry offers a multitude of solutions, such as dental fillings, crowns, implants, bridges, and dentures. These treatments aim to address various dental issues, providing patients with an opportunity to regain their healthy, natural-looking smile, while also promoting optimal oral health and overall well-being.

Whether it's treating cavities, restoring cracked or broken teeth, replacing missing teeth, or improving bite and alignment, Restorative Dentistry plays a pivotal role in the comprehensive care of a patient's dental health.

By offering these effective and tailored solutions, patients can experience improved oral function, a boost in self-confidence, and the ability to enjoy a more fulfilling and comfortable lifestyle.
How We Help To Stay Strong
"Experience convenient and expert dentist care with our simple four-step process."
1. Scheduling Appointment
2. Initial Assessment and Diagnosis
3. Treatment
4. Follow-Up and Maintenance
1. Scheduling Appointment
The first step in any dental treatment journey is to schedule an appointment with our dental office. You can do this by contacting the clinic via phone, website, or in-person visit.
During the appointment scheduling process, you will discuss your dental concerns, preferred date, and time for the visit.
2. Initial Assessment and Diagnosis
3. Treatment
4. Follow-Up and Maintenance
Understanding that these categories are interconnected and may overlap during dentist treatment is essential. Additionally, each stage's duration and specific procedures will vary based on individual dental needs and treatment plans. Regular dentist visits and maintenance are vital in preserving oral health and preventing future dental issues.
Your smile deserves the best
Schedule an appointment with our Expert Dentist today.
Don't Hesitate
Contact Our Certified Dentist for any Information
Call us to this number for immediate support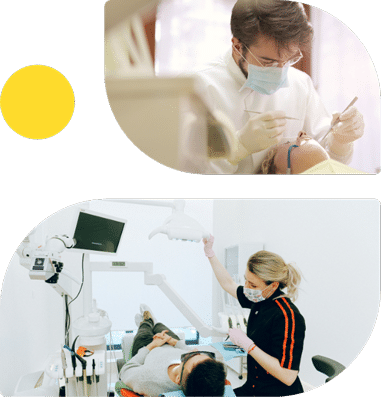 Contact The Best Dentist in Orange County
Book Your Dental Appointment Today and Get One Step Closer to a Brighter, Healthier Smile!
What Our Patients Say About Smile N Shine Dental Care?
Making a difference in how many people in Southern California care for their teeth, with the help of a our skilled dentist.
Frequently Asked Questions About Our Dental Clinic
What services do you offer at your dental practice?
We offer a wide range of dental services including preventive care, restorative and cosmetic dentistry, orthodontics, oral surgery, and more at most cost effective prices.
Yes, teeth whitening is considered a safe cosmetic dental procedure when performed by a qualified dentist.
Are dental x-rays safe, and do I need them?
Yes, dental X-rays are safe. We use digital X-rays which emit up to 80% less radiation than traditional X-rays. Dental X-rays help detect tooth decay or other dental problems that may not be visible during a dental exam.
Are dental implants a good replacement for missing teeth?
Yes, dental implants are a popular and effective treatment for replacing one or more missing teeth.
What should I expect during my first dental visit?
During your first visit, our dentist will review your dental and medical history, perform a dental exam, and discuss any necessary treatments or recommendations.
What should I do if I have a dental emergency?
 Please call us +1 (714) 602-7975 immediately if you have a dental emergency. We offer emergency dental services to address urgent dental problems.
Is your Dentist certified?
Yes, our dentist is certified, and she obtained her California Dental Board License in 2006.
We are Member of American Dental Association Member and California Dental Association Member.